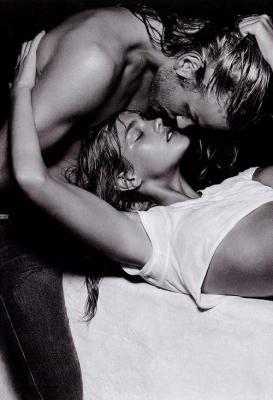 Since it's summer, the sexiest (and sweatiest) of seasons, we decided to share our three favorite seasonal booty call adventure ideas… Try one, try em all, and share your own!
1. A shockingly sexy shower tryst
Getting busy in the shower is old news, and most of the time is a very unsexy game of "who's cold now?" In the heat wave months of summer, shower time can be spent switching between warm and cold water, while sudsing each other up and getting frisky!
2.Late night ocean adventures
Beach sex, contrary to this famous picture , is not sexy or sensual. It's rough and sandy and painful and cleanup is just about the worst. A few steps into the ocean though (at night when the children have gone home, you creep), is an endless abyss of cold water in which some fun foreplay can go down (you probably want to avoid the real deal, because salt water + nether regions = ??). Just be careful not to get pulled out by a rip tide. Death by sex is not cool.
3. Betting to Bedding
Get some vitamin D by heading outside for a game of tennis, volleyball, horseshoes, or any other one-on-one game. Place some sexy bets throughout the game- "whoever wins three rounds first gets to choose one sexual favor"- and you'll see the competition get really fierce (and probably a little dirty)! Then take your partner back to bed and let the games continue!
Of course, you need a partner to enjoy these little adventures, so don't forget to log into the best online dating site on the web – OnlineBootyCall.com to meet a sexy single near you. What are your favorite summer time sex-capades? Let us know in the comments!